Chinese Story Time for Kids is featuring Good Night, Gorilla Chinese edition.  Join Miss Panda's Reading Playground and read Chinese stories together!
Good Night, Gorilla! Chinese edition.
Author: Peggy Rathmann
Language: Chinese edition (Simplified Chinese)
Let's read Good Night, Gorilla! in Mandarin Chinese.  Let's help the zookeeper and say "good night!" to all the animals in the zoo. Do you think the animals are tired and sleepy?
This is a story about saying good night to the animals in the zoo.  It is a fun story for young Chinese language learners.  The sentence structure is easy to follow.  The repetitive text is wonderful for reinforcement.  The illustration of this story is colorful.  Make sure to remind your young readers of looking for a little friend in each cage.  They will find a little mouse, a balloon and all the toys when they go from page to page.  Key phrases are good night, zoo animals, and toys.
Read & Play Resources:  I have created a book activity puzzle set – printable download for this book.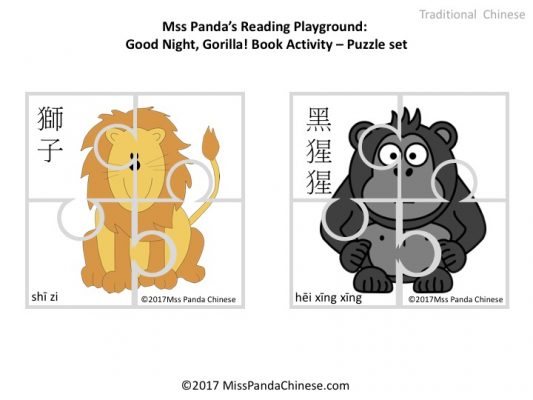 Good Night Gorilla Chinese edition: Animal Puzzle Set.  There are four versions to choose from.
Pick and download the version that work best with your child.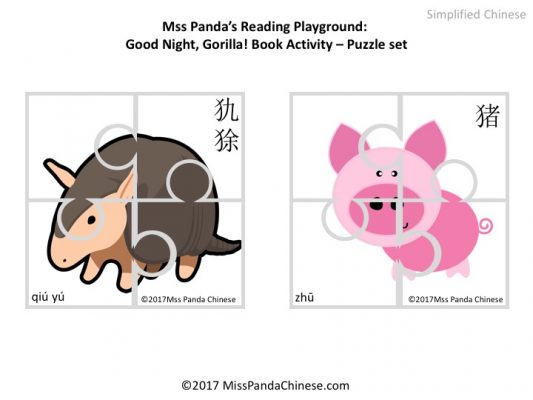 Love to read more interactive and engaging Chinese teaching resources from Miss Panda? Sign Up for Email Updates:

Exploring More in Chinese stories for kids Series
Elmer's Day and book activity printable set
Dear Zoo (simplified Chinese edition)
Elmer's Day (English-Chinese bilingual edition)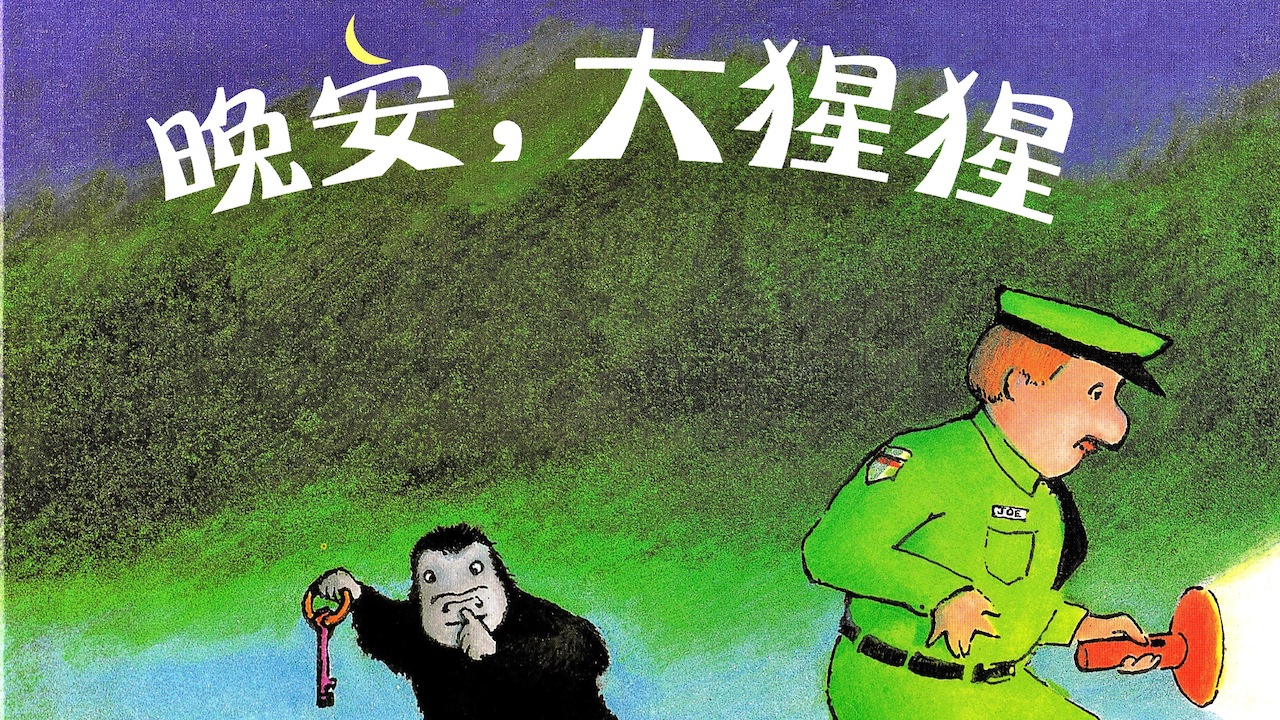 Save
Save