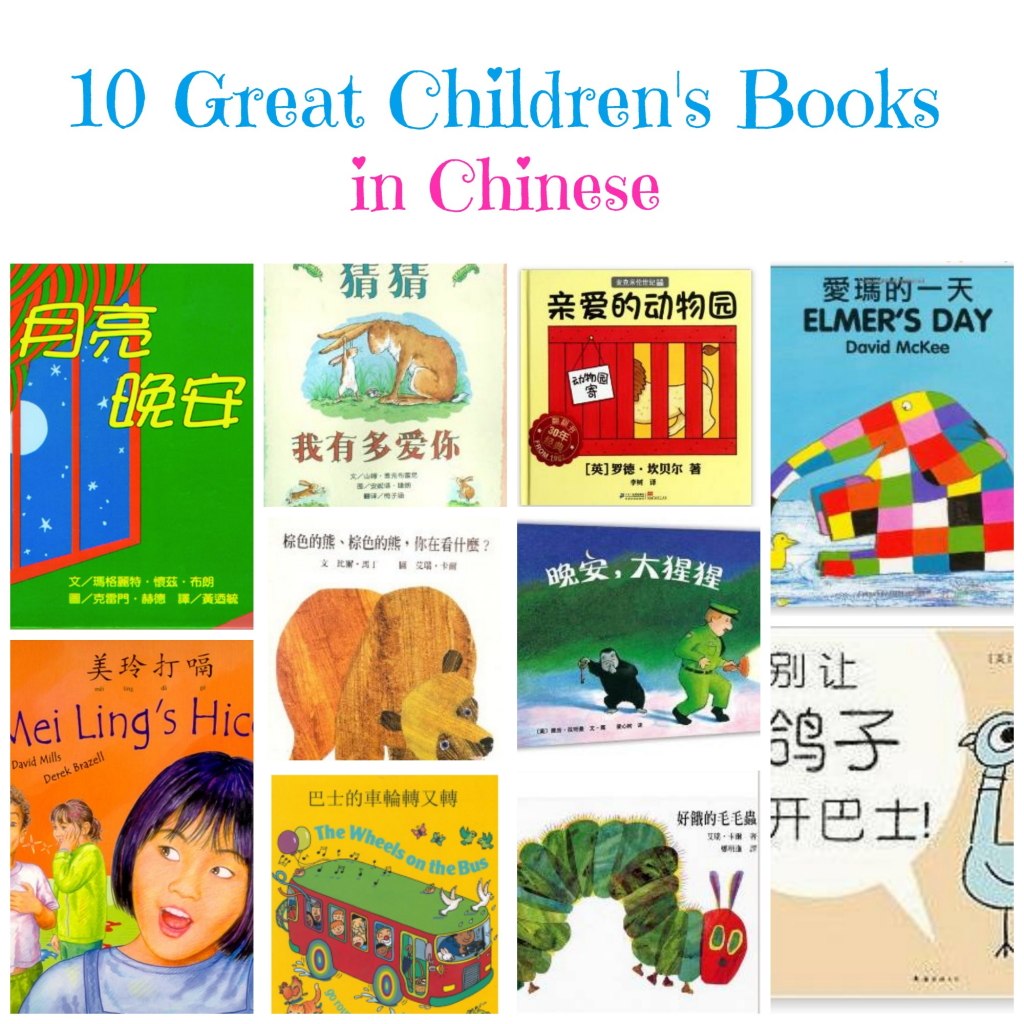 "Children are made readers on the laps of their parents."
~ Emilie Buchwald
 I still remember the days when my son was only a few months old and I was reading "The Good Night Moon" to him in Mandarin Chinese.  He would be on my lap listening and then from time to time he would grab the book and chew on it.  What an adorable scene!   Yes, he was teething at the time!
Reading familiar books in a different language to kids is a good starting point when we introduce the target language to young children.  The first time that I pulled out "The Very Hungry Caterpillar" book (Chinese edition) in my kindergarten class the children  stared at the Chinese characters on the cover and then the kids fearlessly said: "I have read this book!"  "I know this story!" "Are you going to read it to us?"  I read the book to them in Mandarin Chinese, they paid incredible attention as I went through one page to the next.  They repeated the words/phrases in Mandarin and they listened as this was read to them in their first language.
Many of the books listed here are in Miss Panda's Reading Playground on YouTube.  You can listen to the story and then review the words, talk about the pictures, characters, and the story with the book.  Adding craft projects to the reading can reinforce the learning and you can spread out the reading activities in consecutive days.
Literacy skills like reading, singing, and playing games can transfer across languages.  Here are ten wonderful children's books (Chinese edition) that you and your child can enjoy together during your story time.  You might have access to these books in your local library or you can obtain a Chinese edition copy from the online bookstores.  Having the physical books around in your target language is very important for creating a target language environment.  Click on the name of each author to purchase a copy of the book and support great literature in different languages.
Enjoy the stories and let me know your child's favorite book in the target language.
8. The Wheels on the Bus Go Round and Round by Annie Kubler
10. Mei Ling's Hiccups by David Mills
 "The more that you read, the more things you will know. The more you learn,
the more places you'll go."
~ Dr. Seuss
 Happy reading! –  開心讀書! Kāi xīn dú shū!
See you next time! – 我們下次見! Wǒ men xià cì jiàn!
~ Miss Panda
 ©2014 Chia-Chen Hsiung Blodgett – Miss Panda Chinese All Right Reserved.