I want to share with you how to use the Amazon Echo to listen to Chinese songs, radio, and audio albums.  I have introduced Tune-In app in a separate post earlier.  It is an app that you can use to listen to international radio stations with your smart phone.  You can search various radio channels by location or by language with this app.  Amazon Echo has podcasts and radio stations from  Tune-In and iHeartRadio.  Using the Amazon Echo to listen to Chinese songs and radio stations is easy.  Follow the list below to start the fun.  You might be interested in know more about why music and songs are wonderful tools on your bilingual journey.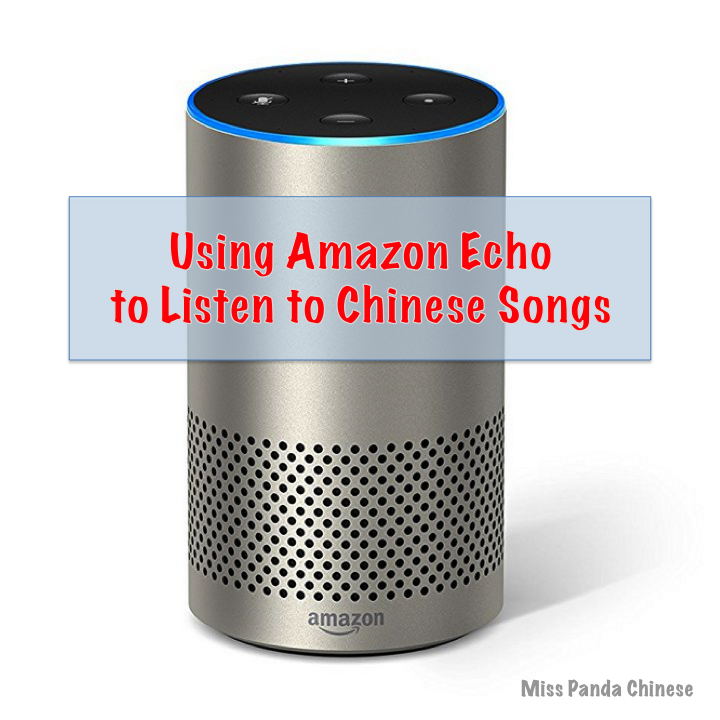 Alexa is not multilingual at this time.  However,  the programs you can listen to are from around the world.  Children will have fun using the voice control to select a Chinese radio station to listen to.  You have many choices.  You can listen to a Chinese radio station, a Chinese podcast or a Chinese audio album.  Smart speaker can be a learning tool and a resource at home and in the classroom.
Alexa, play KAZN on TuneIn. 
KAZN is a Chinese radio station in L.A.  It broadcasts programs from Los Angeles, China and Taiwan.  From traffic report to restaurant reviews, to cross-cultural discussions, this channel has it all.  For children, there is a Chinese story time from 10am to 11am (PST) every Saturday.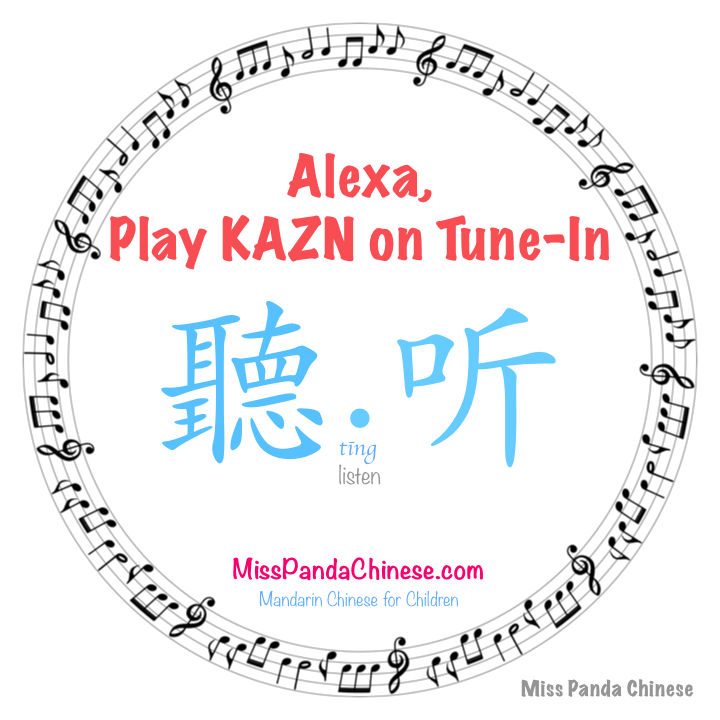 Alexa, play Yes 93.3 on Tune-In!
Yes 93.3 is a top Chinese language radio station in Singapore.  It is a Chinese pop music station and plays hit songs from China, Singapore, Taiwan with occasional foreign songs from other Asian countries and the U.S.  The conversation between the on-air personalities and call-in listeners as well as interviews with celebrities are fun to listen to.
"Alexa, play UFM1003

(1003 reads as "one-zero-zero-three") on Tune-In"
UFM100.3 is another popular Chinese language radio station in Singapore.  It is a contemporary hit radio station with news, songs, and content targeted at office crowd.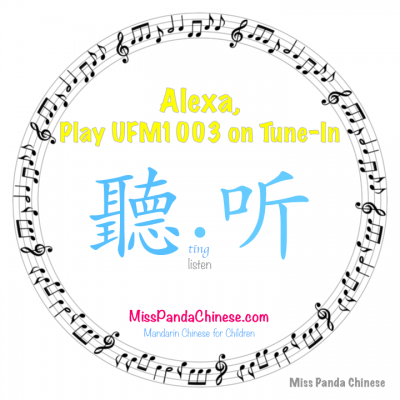 "Alexa, play CNR Voice of China

  on TuneIn!"
CNY Voice of China has a great collection of programs.  There are folk songs, book reviews, news, interviews, culture talk,…etc.  You can listen to CNR on mobile devices via Tune-In app as well.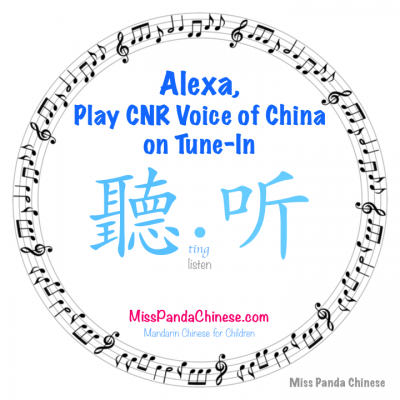 Alexa, play the album "Let's Learn Mandarin Chinese with Miss Panda!"
If you have purchased an music/audio album on Amazon and you have saved it in your music library then you can say "
Alexa, Play the album, '[title].

'"  You can say the same to listen  to the sample of an album.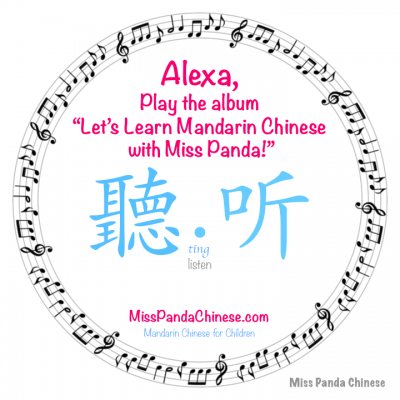 You can also visit 

Tune-In to explore more!
One of my favorite stations, UFO Radio is not available on Amazon Echo at this time, but it is available on Tune-In.
UFO Radio – Taiwan
Teaching Tips with Amazon Echo at home and in the classroom.  Games you can incorporate by using the Amazon Echo.

Who's Singing

Catch a Line of lyrics

Brain Break ideas:

Music Chair

Freeze Dance

Copycat Dancer

Lip Sync Battle
Enthusiasm is Contagious.  Most of my morning starts with playing Yes93.3 on Amazon Echo!  My kids start singing a line or two with me wiggling with the Chinese song playing in the background.  It is also a fun experience for my students.  Are you ready to give it a try?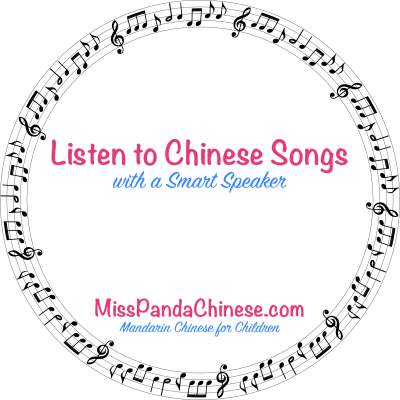 Explore in Sing and Learn Chinese Series