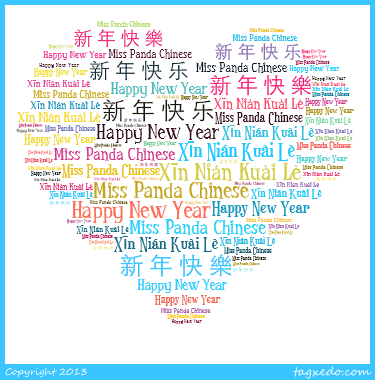 Happy New Year!  Wishing you and your family a wonderful New Year filled with bilingual fun!   As we enter the New Year here are 8 tips to better structure our language learning in the New Year.
1. Daily Breakfast Booster:
Listen to the songs, music, or radio channel in your target language.  You can use language albums, YouTube channels, or radio apps to set up a morning routine.  My favorite is the TuneIn app.
2. Daily Immersion in the Car:
Listen to nursery rhymes, audio lessons or stories when the children are in the car.  The kids can play the number, color, and I Spy games.  Your children can use a white board with a dry erase marker to play coloring, drawing, and copying and tracing games.  The daily commute is a good learning opportunity for your captive audience.
3. Daily Round Table:
This can be done in any time frame as time allows for the family.  This round table is the time the child can focus on learning something new in the target language.  If you follow a language program or a text book then this is the time to review and build.  Read a story, then act it out.  My kids think it is fun and they really want to be silly when they act out the story or the text that we read together.  Introduce new words and make sentences.   How about adding some movement to it?
4. Daily Reading by the fire place:
This is a cozy winter reading style.  In the summer you can read by the pool, in the yard or in the park.  We do read aloud during this time or I read to the kids.  Read, read and read more in the target language!
5. Weekly Game Night:
My kids love game night!  We use board games and card games.  Sometimes we will play with poker chips and then the kids can redeem the chips for various goodies.  It is fun and you use the games you already have but play the them in your target language.
6. Weekly Hang-Out session:
We talk to the Chinese speaking relatives or friends weekly.  This is a way to help the kids maintain a connection with the language and the culture.  You can orchestrate the conversation with the relatives or friends beforehand and keep them posted with events or activities in the kids' school.  You can use Google Voice, Google Hangout, Skype, or Face Time to do this.
This can also be done by attending a local Mandarin Chinese language school on the weekend and hang out with children and family who are learning and speaking Chinese language.
7. Monthly Field Trip:
This is for kids to use the target language in real life.  For our family, I take the kids to the Chinese culture center, Chinese supermarket/store, culture events in Chinatown, Chinese restaurants, Chinese medicine herb shop, and bubble tea place.  The goal is to let the kids have fun and maybe have a conversation in Mandarin Chinese with people at the store or at the event.
8. Annual Immersion:
We have done a few Chinese language immersion trips to Taiwan so far and I found it is very helpful.  My kids have tried short-term language and culture camps.  They went to the programs with children who were also learning Mandarin Chinese from all over the world.  My children were very happy to meet other kids who are learning Mandarin Chinese just like them.  Last year they were able to attend a local elementary school with the local children for a week and both of my kids loved it.  Plus, they did not have homework so it was even better!
If traveling is not an option then you can locate a language immersion summer program for kids in a weekend Chinese school or in a local university where they have summer language programs for children.  Here is a resource for summer programs in the U.S., China, and Taiwan .
For parents who need encouragement and support for bringing up bilingual/multilingual children, it is best to join a bilingual parenting community, such as  Miss Panda Chinese, Bilingual Monkeys, and Multilingual Parenting.  You are not alone on this bilingual parenting journey.  We are here to keep the spirit up and the learning fun today and every day!
Happy New Year!  Wishing you and your family a wonderful year filled with bilingual fun with your kids!
2017 © Amanda Hsiung-Blodgett – Miss Panda Chinese
Save
Save
Save
Save
Save
Save