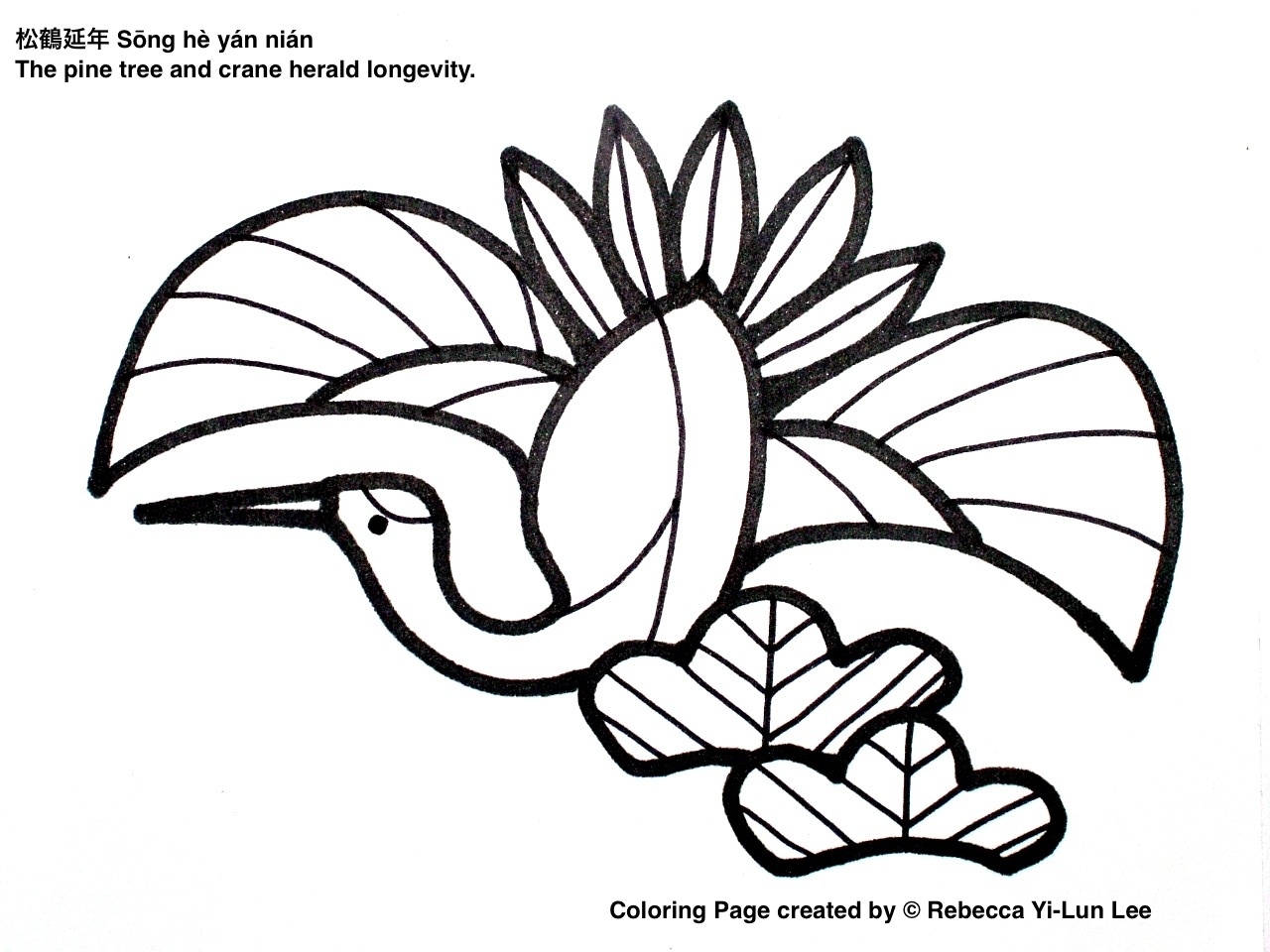 "The pine tree and crane herald longevity"
Sōng hè yán nián – 松鶴延年
Happy New Year of the Monkey!  The first day of the Chinese Lunar New Year is on February 7 in 2016!  We are going to say good-bye to the Year of the Sheep (also known as Ram) and welcome the arrival of the Year of the Monkey!   Our guest artist for the Chinese New Year coloring pages is Rebecca Yi-Lun Lee 李佾倫, a Taiwan-based Chinese artist and an amazing art teacher. You can view her art collections and her students' projects on Rebecca's art blog Qoo's Teaching Journal.  Rebecca is also an experienced writer. You can see her poems and short stories in Chinese on her writing blog, Lún er de mò kè jū.
Rebecca created these five Chinese lunar new year coloring pages for the "Chinese New Year Cultural Series with Miss Panda" at the Manoa Public Library in Hawaii and for children.  This is a free educational resource for parents and teachers.  We hope you enjoy them!  Thank you very much, Rebecca!
Happy New Year – Gōng hè xīn xǐ – 恭賀新禧

Chinese New Year Lucky Phrases. Color in and cut out your favorite and glue it into the sign being held by the man in the picture above!
Kitchen God – Zào shén – 灶神

May you always have a prosperous year – Nián nián yǒu yú – 年年有餘

Prosperity comes with blooming flowers – Huā kāi fù gui – 花開富貴

Printable provided in this post is for educational and non-commercial use only.
2013-2016, (c) Miss Panda Chinese All Rights Reserved.
The following two tabs change content below.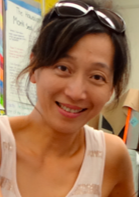 Amanda "Miss Panda" is the founder of Miss Panda Chinese and author of the "Let's Learn Mandarin Chinese with Miss Panda!" CD/MP3 audio program. Amanda is a dynamic language instructor with over 15 years language teaching experience. She created Miss Panda Chinese to share teaching materials that she has developed and used in the classroom and at home with parents and teachers who are also on the exciting bilingual education journey.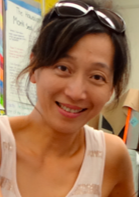 Latest posts by Amanda Hsiung-Blodgett (see all)