February 10th marks the beginning of the Chinese Lunar New Year in 2013.  This coming Saturday evening we say "farewell" to the auspicious dragon of 2012 and "welcome!" to a prosperous Year of the Snake!  Chinese people also call the Year of the Snake the Year of the "Little Dragon."  In Mandarin Chinese rather than call this occasion "the Chinese New Year " we call it "the Spring Festival" (Chūn jié – 春節 (春节)) or "the Lunar New Year" (Nóng lì xīn nián 農曆新年 (农历新年)).  At this time in China and Taiwan students have their winter break while parents receive Chinese New Year holidays from their work.  People travel from all over to return to their hometowns to be with their families before the festival begins.  Everyone wants to make it home for the Chinese New Year's Eve family feast!  This is what I love the most about the Chinese New Year – the celebration of the family!
While Chinese New Year is the most celebrated annual holiday in much of Asia, as you can see below people from all around the world from different cultures and ethnicities are also celebrating Chinese New Year and learning about it. Miss Panda Chinese is honored to join with our multicultural community of bloggers in celebrating the arrival of the Year of the Snake!  We have prepared three fabulous prizes for one of our lucky readers.  Please enjoy the various Chinese New Year themes and craft projects described in the blogs listed here and don't forget to enter the  Chinese New Year Blog Party Giveaway below!
With love,
Miss Panda
—
Happy Chinese New Year – Blog Party
– What Not to Do Over Chinese New Year
– Cultural play date celebrating Chinese New Year
– Chapter Books for Chinese New year: The Year of the Dog and The Year of the Rat – HapaMama
– How Much do You Know About Chinese New Year
– Chinese New Year: A Kid's Craft Extravaganza
– A book review on the Story of the Chinese Zodiac
– InCultureParent's Essential Chinese New Year Reading List
– Chinese Near Year Recipe: Yuanxiao (sweet rice balls)
– Yeh Shen: A Cinderalla Story from China
– Two Books About Chinese Dragons
– A Lesson Plan for Chinese New Year w/ Props and Stories
– Recipe for Nian Gao and book review of Runaway Rice Cake
– Making a Chinese Zodiac poster
– Chinese New Year Snake Craft
– Another Chinese New Year Snake Craft
– Creative Tuesday: Fortune Cookies (Make them at home!)
– Chinese New Year Coloring Pages
– The Chinese New Year Cultural Series for Children – Year of the Snake Fun in Honolulu, Hawaii
– Chinese New Year-themed App Recommendations
– Chinese New Year Craft: Make a "Fú 福" Lucky Word Sign
– Chinese New Year Must-Know Lucky Phrases
– Happy Lantern Festival!  Closing Out Chinese New Year Celebrations with a Lantern!
– Gong Xi! Gong Xi! The Excitement of Chinese New Year (Guest post on Making Multicultural Music)
– Celebrating the Chinese New Year in Taipie, Taiwan (Guest post on Travels with Baby)
– Picture books on Chinese New Year
Happy Chinese New Year – Blog Giveaway!
Thank you for celebrating the Chinese New Year with us!  Our lucky winner will receive three awesome prizes:
1. A snake-shaped lantern with flashing light,
2. A Year of the Snake Lucky Money Note
and
3. A double luck ("Xi") Chinese character coaster!
Enter our Chinese New Year Blog Party Giveaway below and be the super winner!  Happy Year of the Snake!
The following two tabs change content below.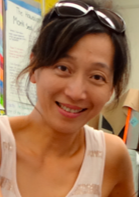 Amanda "Miss Panda" is the founder of Miss Panda Chinese and author of the "Let's Learn Mandarin Chinese with Miss Panda!" CD/MP3 audio program. Amanda is a dynamic language instructor with over 15 years language teaching experience. She created Miss Panda Chinese to share teaching materials that she has developed and used in the classroom and at home with parents and teachers who are also on the exciting bilingual education journey.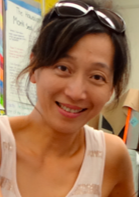 Latest posts by Amanda Hsiung-Blodgett (see all)