About: Miss Panda Chinese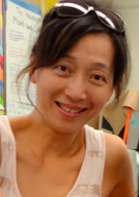 Website:
https://www.misspandachinese.com
Profile:
Amanda "Miss Panda" is the founder of Miss Panda Chinese and author of the "Let's Learn Mandarin Chinese with Miss Panda!" CD/MP3 audio program. Amanda is a dynamic language instructor with over 15 years language teaching experience. She created Miss Panda Chinese to share teaching materials that she has developed and used in the classroom and at home with parents and teachers who are also on the exciting bilingual education journey.
Posts by Miss Panda Chinese: