Happy Holidays! Happy Hanukkah, Festivus, Kwanza, and Winter Solstice!  And…
Merry Christmas!  We would like to wish you and your family a fantastic holiday season.  There are three flash mob performances that you will take you from Taipei, Taiwan to Chóng Qìng, China.  Listen to the songs in Chinese and enjoy the fun-filled joy with the performing artists on the other side of the world!
Taiwan – Christmas Eve Flash Mob in 板橋|板桥 Bǎn qiáo, New Taipei City.  (Audio: English and Chinese)
Taiwan – Taipei, Campus Songs Revisited Flash Mob in 101 台北 Tái běi (Audio: Chinese)
China – Classic Chinese Pop and Folk songs flash mob in 四川 重慶| 四川 重慶 Sì Chuān province, Chóng qìng
(Songs in Chinese. Interview in ZiChuan dialect and Chinese)
Save
Save
The following two tabs change content below.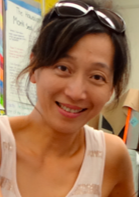 Amanda "Miss Panda" is the founder of Miss Panda Chinese and author of the "Let's Learn Mandarin Chinese with Miss Panda!" CD/MP3 audio program. Amanda is a dynamic language instructor with over 15 years language teaching experience. She created Miss Panda Chinese to share teaching materials that she has developed and used in the classroom and at home with parents and teachers who are also on the exciting bilingual education journey.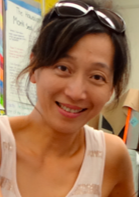 Latest posts by Amanda Hsiung-Blodgett (see all)