Happy Laba Festival 臘八節!  Do you know Laba Festival is the day that Kicks off the Preparation for the arrival of the Chinese Lunar New Year?
Laba falls on January 5 in 2017.  Laba = 臘八.  臘 La – is the 12th month on lunar calendar. 八 Ba – is the number 8.  Laba is celebrated on the 8th day of the twelfth month on the Chinese lunar calendar.
Traditionally, on Laba people will have 臘八粥 – Là bā zhōu = Laba congee or Laba porridge.  Having Laba congee on this day is an over 1,000 year old tradition in China. It is also a day to share. In ancient time Chinese people would cook Laba congee to share with the poor because it was near the end of a year and many ran out of rice and grains for meals.  臘八粥 – Là bā zhōu is also called 八寶粥 – Bā bǎo zhōu

= eight treasure porridge.  It has the symbolic meaning of auspicious. 
Are there 8 different ingredients in Laba congee?  Not really.  Laba day indicates the beginning of the preparation for the arrival of the Chinese Lunar New Year! 
Check out the videos below to see what the Laba Festival is like in China and the legend behind this festival.
After Laba day, many Chinese will start the tradition of deep cleaning of the house and setting up the Lunar New Year decorations from the 23rd day of the 12th lunar month and that will be on January 20th in 2017.
News feature on Laba Festival.  (Audio in English)
Legend about Laba Festival.  (Audio in Mandarin Chinese)
Miss Panda Chinese –  Chinese Culture Series – La Ba Festival.
Author: Amanda C. Hsiung Blodgett ©2017 Miss Panda Chinese All Rights Reserved.

Save
Save
Save
The following two tabs change content below.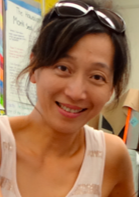 Amanda "Miss Panda" is the founder of Miss Panda Chinese and author of the "Let's Learn Mandarin Chinese with Miss Panda!" CD/MP3 audio program. Amanda is a dynamic language instructor with over 15 years language teaching experience. She created Miss Panda Chinese to share teaching materials that she has developed and used in the classroom and at home with parents and teachers who are also on the exciting bilingual education journey.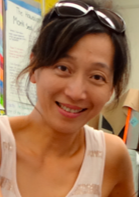 Latest posts by Amanda Hsiung-Blodgett (see all)