As we await the arrival of the Year of the Rooster on January 28th I would like to share some of the traditional Chinese songs performed by several flash mobs.  In the video below we go on a tour to experience the Lunar New Year culture in Taipei, Taiwan. You will see Dí Huà Street, the well-known Lunar New Year Boulevard, where you can purchase almost everything you need for the Chinese New Year. You will also catch a glimpse of a few landmarks in Taipei – The Grand Hotel, Taipei Jiàn Guó Flower Market, and Xiá Hǎi Chéng Huáng Temple. The songs included are ­Miào Huì 廟會 (in Mandarin Chinese), Sì Jì Hóng 四季紅 (in Taiwanese), and a compilation of traditional Chinese New Year songs.  Thank you to fellow Chinese teacher, MJ Chen for sharing this video with us.
There are two other performances with beautiful traditional Chinese songs that I would also like to share with you.  The following presentations are by Flash Mob Chorus.  Do you know any of the tunes?  Join in and have fun!
Songs performed in the first video below are: The Moon Represents My Heart 月亮代表我的心,   The Crescent Moon 彎彎的月亮 , Oh How Sweet 甜蜜蜜, Let's Row the Paddles 讓我們蕩起雙槳,  Jasmine 茉莉花,  Standing at Hilltop 站在高崗上, The Mountain Is Green 高山青.
Flash Mob Chorus at the CWTC Beijing in Beijing, China.
Flash Mob Chorus at Taipei 101 in Taipei, Taiwan.
The songs that you can hear below are Green Island Serenade 綠島小夜曲, Jasmine 茉莉花, Spring Breeze 望春風, and The Mountain is Green 高山青.
Visit Flash Mob Chorus for more information on their upcoming events.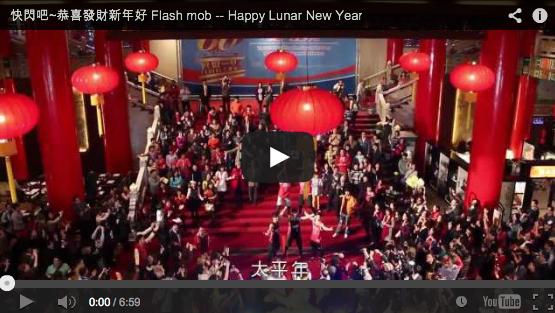 Save
Save
Save
Save
Save