A special Thank You to Miss Panda's artist friend, Matt Cox for creating the Dragon Boat Festival coloring pages for all the readers on Miss Panda Chinese!  Matt speaks English, Japanese and he has been learning Mandarin Chinese together with his daughter.
Note: The following copyrighted coloring pages are for non-profit educational use only.
Dragon Boat – Lóng Zhōu 龍舟
Dragon – Lóng 龍
 ©2013-2016 Miss Panda Chinese All Rights Reserved.
The following two tabs change content below.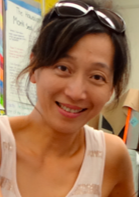 Amanda "Miss Panda" is the founder of Miss Panda Chinese and author of the "Let's Learn Mandarin Chinese with Miss Panda!" CD/MP3 audio program. Amanda is a dynamic language instructor with over 15 years language teaching experience. She created Miss Panda Chinese to share teaching materials that she has developed and used in the classroom and at home with parents and teachers who are also on the exciting bilingual education journey.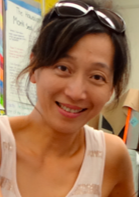 Latest posts by Amanda Hsiung-Blodgett (see all)